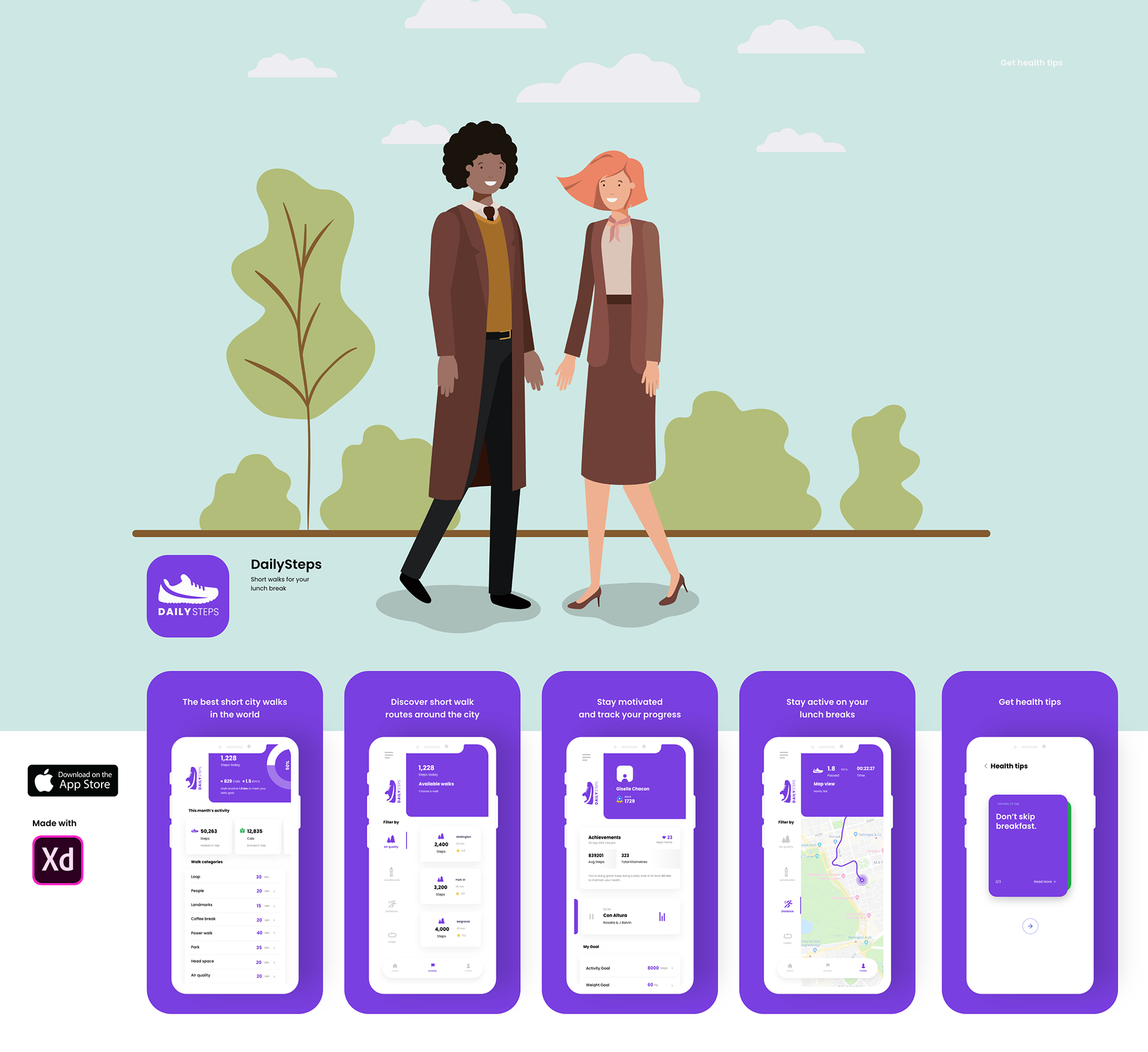 Keep office workers healthy and active during their working hours.
Product Designer, User Research, Interaction, Visual design, Prototyping & testing.
The research made it evident how different users would use the app differently. The standard user would have an average of 40 minutes lunch break.
User 1
Speaks English and German | Web Developer
Uses Instagram, Facebook, Gmail, Twitter
Task Performed:
・Coding and problem solving
・User research
・Data analytics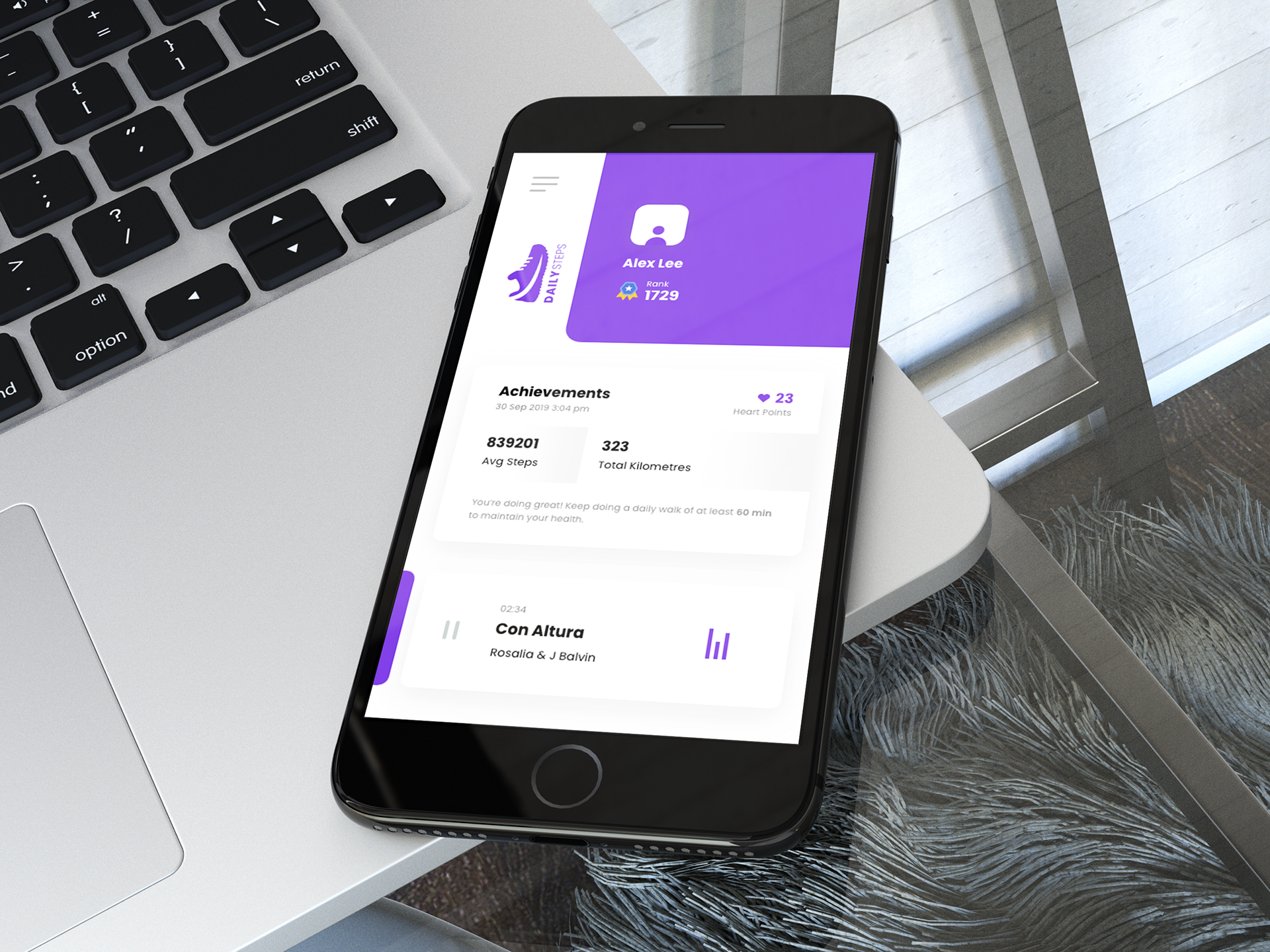 UI Design Conceptualisation
I started creating the information architecture and UI low-fi concepts for primary use cases.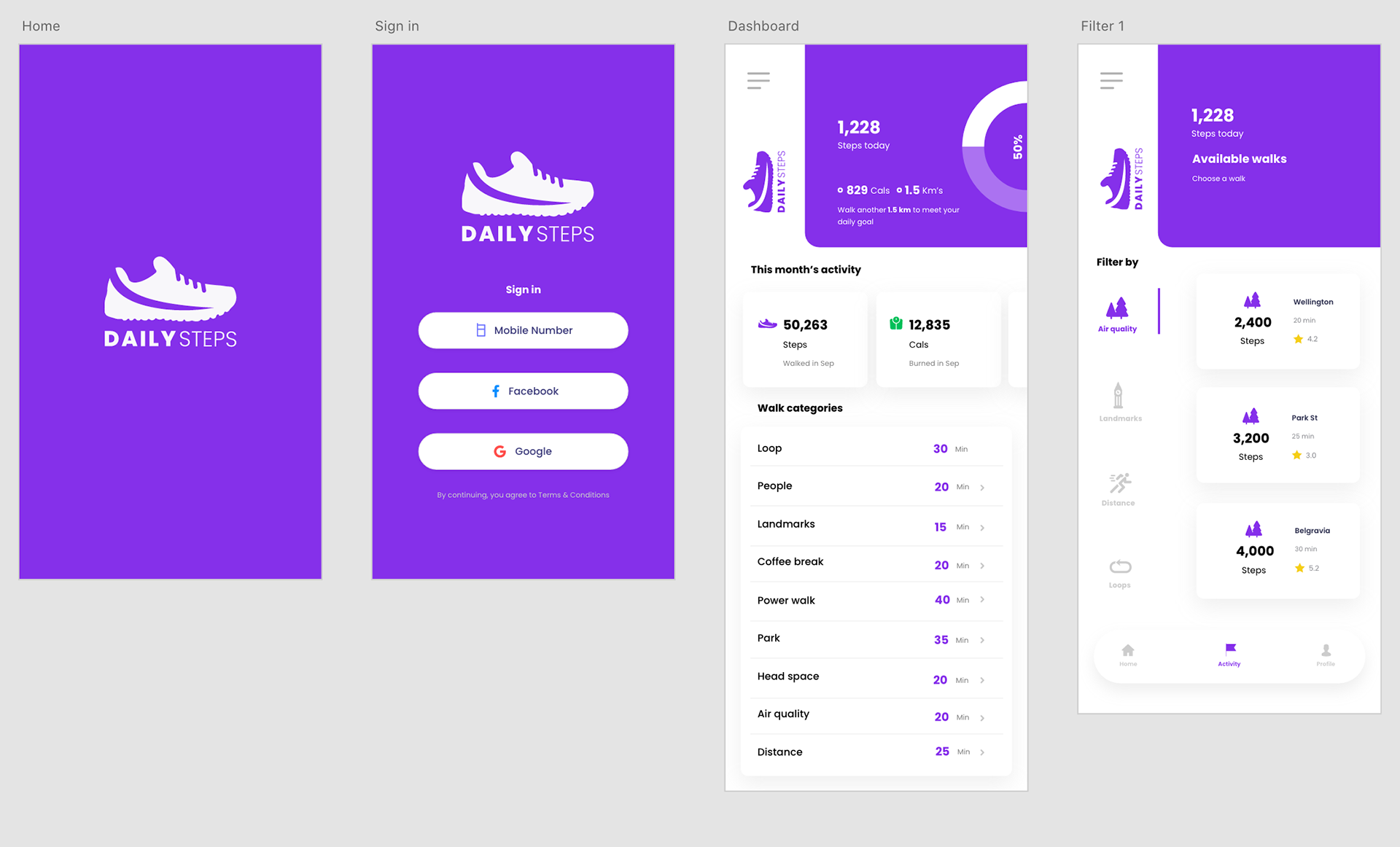 DailySteps provides short walks around the city available for every user looking to get more active on their day to day office job.